Travis Tritt and his daughter Tyler Reese joined for a beautiful cover of "Don't Cry, Joni"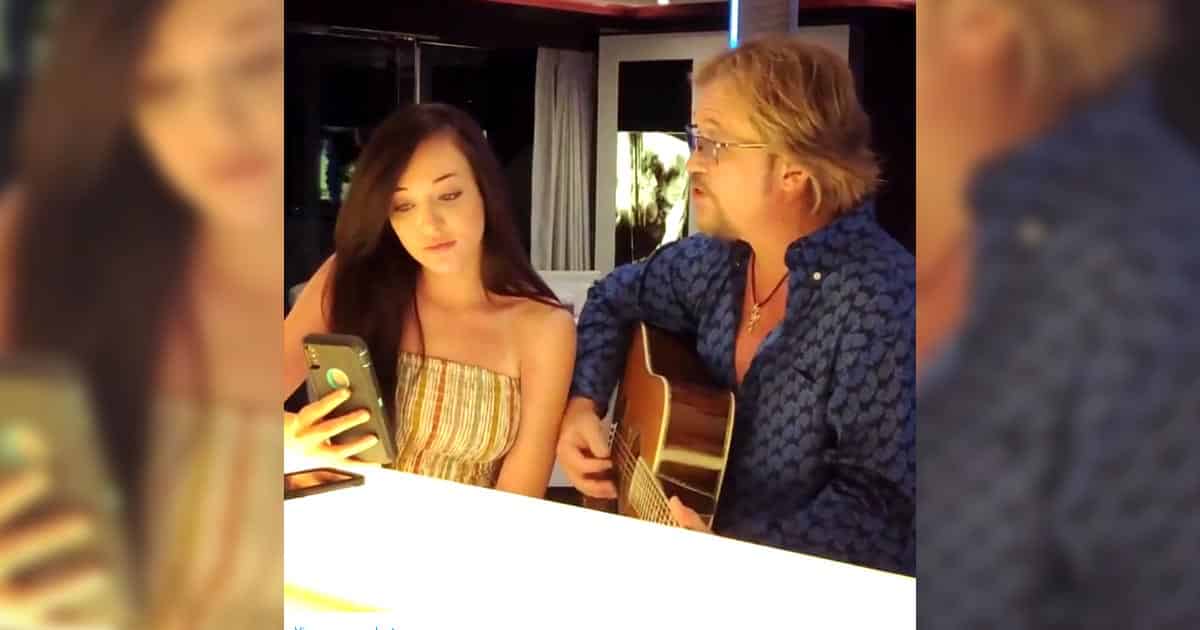 Country music icon Travis Tritt blessed us with powerful ballads and contemplative stories through the songs he wrote and released – but sometimes he picked up and recreated the magic exuded by some popular country classics.
And in this very incredible case, the Grammy-winning singer is joined by someone special – his only daughter, Tyler Reese. In a short video uploaded by Tyler to his Instagram, father and daughter filmed themselves singing a cover of "Don't Cry, Joni," which was recorded by Conway Twitty and his then-aged daughter. 16 year old Joni Lee. Jenkins.
Written by Twitty himself, "Don't Cry, Joni" is about a young girl named Joni, who fell in love with her neighbor Jimmy – despite being seven years her senior. It was released in 1975 from Twitty's album The High Priest of Country Music and has since become a country standard.
A true artist at heart
Tyler Reese Tritt graced the country music scene in 2012 alongside his father, Travis Tritt, in a cover of Don Henley and Patty Smyth's 1992 classic rock ballad, "Sometimes Love Isn't Enough." Although she was only 14 at the time, she wowed listeners with her beautifully rich voice, showing the deep musical roots in the Tritt family tree.
Today, Tyler has continued to pursue a career in music. She released her debut album in 2017 and has collaborated with her father numerous times, often choosing to perform old duets of beloved country icons.
And that's exactly what the duo did in their beautiful rendition of the heartbreaking ballad "Don't Cry, Joni." There are no words to sum up how stunning it is! So go ahead, and check it out for yourself in the video below.