The library's bookstore gets a makeover and extends its opening hours | Lifestyles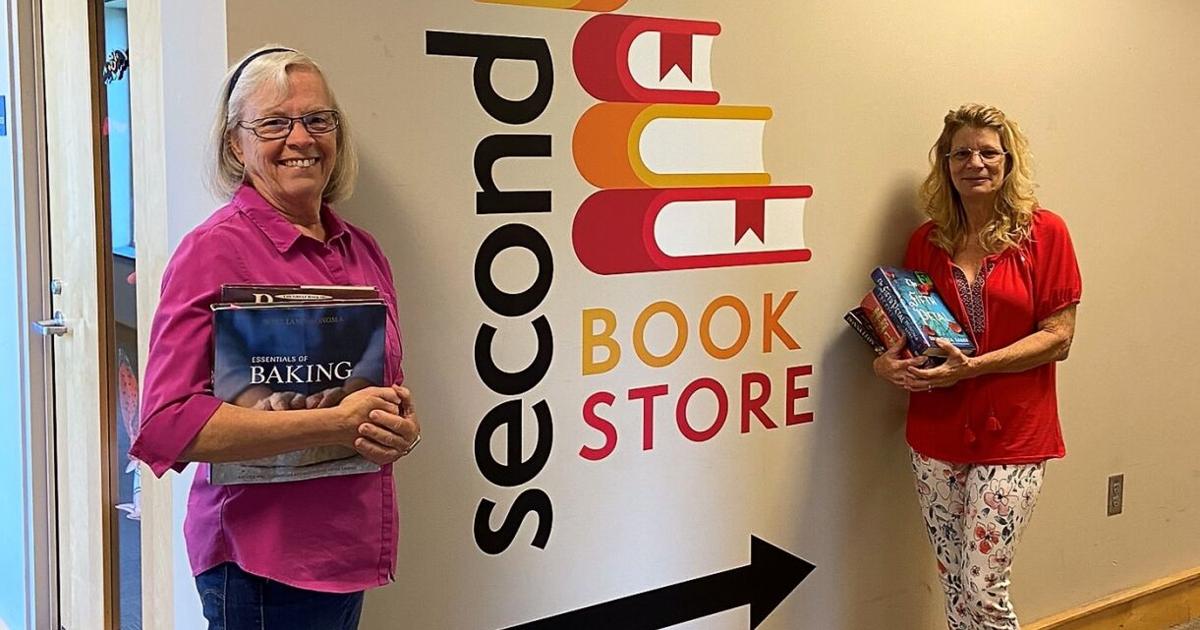 The Transylvania County Library's Second Story Bookstore has a new look and expanded hours, along with an ever-changing selection of gently used books, DVDs, CDs, and puzzles. All sales help Friends of the Library pay for free programs offered at the library.
Located on the upper floor of the library at 212 S. Gaston St. in Brevard, the store has extended its afternoon hours and is now open Monday through Friday, 9:30 a.m. to 4 p.m. Selection change available on $1 book carts in the lobby during library hours.
Every purchase directly benefits the growing list of library programs funded by Friends of the Library, including storytimes, concerts, Noontime Notions speaker series, outdoor yoga and Zumba classes, week-long Chautauqua performances in June and much more.
The bookstore has a brand new logo, which was unveiled along with the Transylvania County Library's new look and logo this spring. Bright, fresh colors are evident in new signage that helps shoppers find their way upstairs.
As library programs return to their busy pre-pandemic pace, the Second Story bookstore is also benefiting from more volunteer staff, allowing the store to extend its hours of operation, said board member Gerri Jergensen. of the Friends of the Library which oversees book sales.
"We are delighted that more people can now shop with us in the afternoon, as well as in the morning," Jergensen said. "As we get busier, we are always looking for more volunteers as well.
Friends of the Library is funding the new "1000 Books Before Kindergarten" program, with the aim of getting parents and carers to read a thousand books with their child from birth through kindergarten. To support the initiative, Jergensen said, the Second Story bookstore has a great selection of $1 books for young children, as well as great prices on books for older children.
The store's inventory comes from donations, which are welcomed on Monday mornings, 10 a.m. to noon, in the main library lobby. Two days of donations on Saturday will be offered on June 25 and July 16.
Many donated items will go straight to store shelves and $1 book carts, while others will be sold on the Second Story Book Store online storefront on Amazon.com.
Friends of the Library is also building inventory for its huge annual book sale, scheduled for October 8-14. FOL members will have a special opportunity to shop early on October 7th. To join or renew the $15 annual membership, or to learn more about volunteer opportunities, visit library.transylvaniacounty.org/FOL.