San Cisco Takes Break For Wiggles Classics Cover Album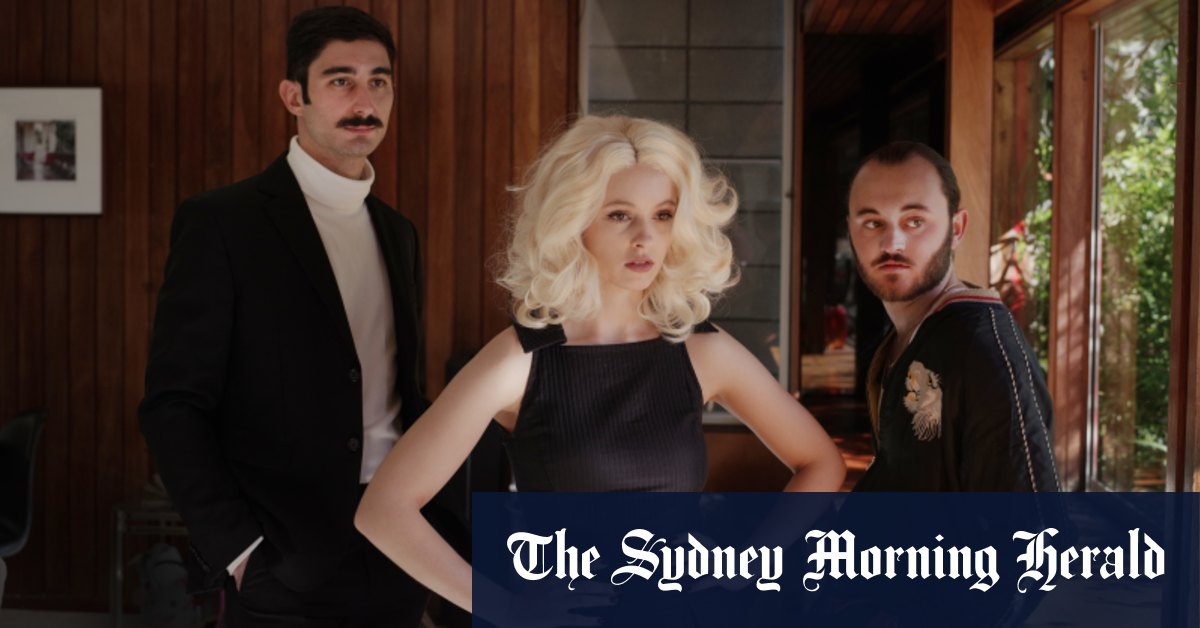 The cover also won Blue Wiggle fan Anthony Field, who said San Cisco injected their own style into the track while keeping the color and fun of the original.
Rewiggled comes after the children's band celebrated their 30th anniversary in 2021, and the line-up of musicians giving their turn to Wiggles classics is a testament to the Australian band's vast influence over the years.
Joining San Cisco on side one are rockers DZ Deathrays, Polish Club and Luca Brasi, plus covers from Emily Wurramara, the Melbourne Ska Orchestra and Dami Im.
But the second side, where the Wiggles turn to a range of classics, is even more eclectic.
Queen Bohemian RhapsodyAC DC Stunned and Lime Cordiale's collaboration with Idris Elba – Apple crumble – all get the Wiggles treatment, but this is the family version of Queensland punks The Chats' Ad stream which stands out and proves to be one of the album's biggest surprises as the brash ode to bar food gets a surf-rock makeover.
Stevens said the Wiggles' ability to evolve and stay current has helped them remain an inspiration.
Loading
"I think all the line-ups have been amazing, especially the current line-up, and it's really hard to do as a band, even though they're children's artists, they've transcended this and that. can be seen with the Hottest 100 [win]," she says.
"[ReWiggled] is just an amazing, incredible thing to be a part of and such an honor to be asked by such an iconic act.
"They've done it in a way that honors Australian music – we have so much amazing, locally grown talent and it's really good for The Wiggles, who are incredibly popular and successful, to shine a light on Australian bands and to give back to the Australian music scene.
San Cisco will be able to take their VACATION east next month as they embark on a series of shows in South Australia, Victoria, New South Wales and Queensland.
Loading
They had managed to take the 2020s Between you and me on the road last year, but many shows were canceled as the Delta variant of COVID-19 swept Australia.
The next few weeks will therefore see the trio laying low to avoid any setbacks before the tour.
But while touring was largely put aside, the band spent time in the studio and Stevens said "the bones of a new album" were there.
"We've been in the studio all January writing, recording, so there's going to be new music coming out this year that's going to be really exciting," she said.
"Musically it's something really different for us, we haven't really been constrained by the music we've made in the past, we're just trying to approach it in a new, really new way."
San Cisco's coverage of VACATION is out now. Rewiggled will be released on March 11.