Record Store Day Black Friday Previews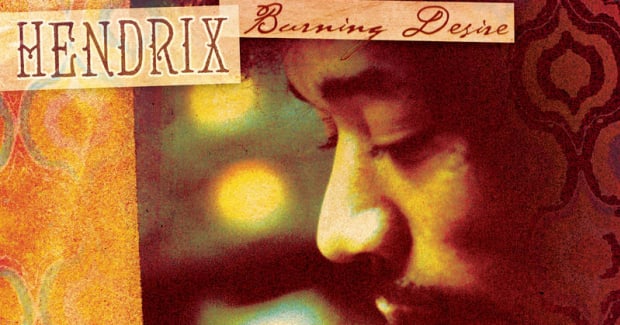 It's probably not at the top of many people's RSD wishlists, but definitely keep an eye out for the very first vinyl release from one of the Jorma Kaukoninlatter-day triumphs, 1998s too many years (Fur Peace Ranch).
Delightfully packaged in a heavy gatefold sleeve, both discs pressed, respectively, in blue and orange vinyl, and sounding utterly exquisite, this is one of those albums that simply sweeps you away – first through a savant mix of originals and covers (Johnny Cash's "Home of the Blues" is getting terrific airplay), but also through how the mood builds and builds, side by side, until side four delivers the 10 minute "Hypnotation Blues" – which is hypnotic indeed; and a final drift through "Friend of the Devil".
You will also observe shelves will be david bowieit is The next day extra EP (Legacy), a single in what quickly seems like a tsunami of new Bowie releases in the year-end pipeline. This one, fortunately, is not too essential. If you chose the extended version of the original Next Day album when it was released in 2013, the seven tracks here were included on the bonus CD (alongside three others which did not make it on).
Vinyl finalists, of course, will want it and no doubt play it as often as they spin the original bonus CD. Even for them, however, there will likely be regret that the compilers chose to devote 10 minutes of precious wax to Steve Reich's yawn-inducing remix of "Love Is Lost," when the three absentees could have just as easily taken his square. Again, maybe next year will see a Supplement next day 12 inches to end the story.
With jimi hendrixThe Hollywood Bowl concert is making its way as a regular release, it's no surprise that its latest RSD offering is a simple vinyl reissue of an old favorite CD. What is remarkable burning desire (Legacy), however, isn't that it's just an old album in new pants, it's the fact that it's also a former Record Store Day exclusive, in pants in different colors – orange and red, as opposed to the boring black that 2015 sufficed. we sincerely hope that this will not start a whole new trend in RSD problems.
Or maybe it already is. Because, if you missed the FLeetwood Mac collections of "alternative albums" that have drifted through past RSDs, you can now catch them all with all eight LPs/six CDs Alternative collection (Rhino), including The Alternate Fleetwood Mac (originally released in 2019), The Alternate Rumors (2020), The Alternate Tusk (2016), The Alternate Live (2021), The Alternate Mirage (2017) and The Alternate Tango In The Night (2018).
All are excellent – Mac rips, as you'd expect, are generally as finely crafted as their final releases, and while none of these discs are likely to compete with the "real thing" in anyone's mind , they are nevertheless worth choosing. at the top. Again, the colorful vinyl is the biggest draw for the Mac runner-up, while a limited edition of 9,000 will likely make this one hard to find. You may want to set the alarm.
With the original Animals LP collection slated for re-release at the end of the year, it's only fitting that RSD this year includes a look at a later release. Eric Burdon project, in the form of his collaboration with War in the early 1970s.
A box set of four albums, aptly titled The Complete Vinyl Collection (Rhino) brings together new remasters of three albums: Eric Burdon & War: Eric Burdon declares war on transparent violet wax, The Black Man's Burden on translucent sunny yellow, and Love is everywhere on transparent red vinyl. All three come highly recommended, with the first of the set ranking among Burdon's best career outings.
Following the rapid sale of Nicoit is Living at the Hacienda album at this year's first RSD, the next step is a yellow wax pressing for Live at the Library Theater '83 (LMLR) a vinyl tour for a concert recording that once circulated on CD as a Janitor of Madness and All the parties tomorrow. (Before that, copies of counterfeit tapes were happily doing the rounds.
As a quick look at the track listing will tell you, 1983 was a great year to see Nico live; unfortunately the quality of this one is at the dubious end of Not Very Good, with even the obi admitting that it is a "rough live recording". Your decision….
In 1993, Brian Ferryit is Taxi album (BMG) has been widely proclaimed to be back in shape — a somewhat harsh opinion, given that six years have passed since its last release (the disappointing Black Beast), and the one before was an icy classic (Boys and girls).
In fact, the album was very much a throwback to the dawn of his solo career, a collection (almost) entirely of covers that spanned the years in search of material, and indeed included some searing revisions. "I Put a Spell On You" is as sexy as most other versions are scary; "Will You Still Love Me Tomorrow" is as grandly heartbreaking as the old crooner has ever sounded. And while the rest of the album struggles to recapture those first two highs, it's nonetheless an enjoyable listen, with only "Amazing Grace" falling flat on its face.
Whether the yellow vinyl RSD edition will help reduce demand for original copies is another matter. Now trading for nearly $100 in NM, Taxi was released on vinyl only in Europe. And this time, they are only pressing 1,750 copies.
Ultravoxit is Rage in Eden – their second album with Midge Ure, and fifth overall – received the deluxe CD treatment earlier this year; now the Steve Wilson remix component comes out on its own on vinyl and CD (Chrysalis).
What you do with it really depends on what you think of modern remixes, and Wilson's efforts in particular. But he did a good job on Vienna a few years ago, and if that's any incentive, this package also includes an otherwise exclusive all-instrumental version of the parent album. Again they did it with Vienna, and it was very nice too. And you know how badly you want to play "The Thin Wall" during your next karaoke session.
The treatment the reissues are linked, with the CD set of the years 1992 To wish album now joined by a double picture disc edition (Rhino). It's a fun old album – the band's first studio set since['sfirststudiosetsince['sfirststudiosetsinceDisintegration (Where Mixif you want to be pedantic), To wish firmly divides the hearts of Cure audiences between those who liked "Friday I'm In Love" and those who didn't.
Hindsight, too, paints it in a less than flattering light, as the album that marked the start of the band's decline as a creative force – tellingly, they've only released four new studio albums since To wishand this despite Robert Smith's insistence (for several years now) that there is at least one new set ready to go.
Of course, RSD isn't just about records. There are other formats, after all, and while waiting for the inevitable Stones on 78 box set, Alanis Morissette tops the list of artists turning to tape this year. Of course, this is just the latest swap of the 2020s Those pretty forks in the road (Epiphany). And why not? We've had colored, clear, and black vinyl copies before. Next time she might give us an 8-Track.