Nipsey Hussle's Family to Open Marathon Store #2: "Making Your Dream Come True" | Nipsey Hussle
Nipsey Hussle's family plans to open "The Marathon Clothing store No 2" in Los Angeles this year, fulfilling a longtime dream of the late rapper.
Samiel Asghedom, Hussle's older brother, said his family had purchased commercial property in Los Angeles' Melrose arts district and would open the Marathon No. 2 store there for the popular clothing brand.
"This second location is a dream Nipsey has always had, and it's important that his children can see his plans come to fruition," Asghedom, 39, said.
The original store on Crenshaw Boulevard and Slauson Avenue is closed but will remain a site for fans to visit and pay their respects, he said. The surrounding commercial land the family owns will eventually be transformed into a community space offering free music lessons for young people, modeled after an impactful program Hussle took as a child.
The Melrose Avenue boutique, which is being renovated and has no launch date yet, is just one part of Asghedom's efforts to carry on his brother's legacy in Los Angeles. Last year, the Guardian revealed that the Los Angeles Police Department and city officials had targeted the family's flagship store in South Los Angeles on Slauson Avenue through a covert surveillance program and a failed deportation attempt.
Fulfill Hussle's dreams for Marathon
The Marathon clothing store was officially launched in 2017, cementing Crenshaw and Slauson as the corner synonymous with the Hussle name.
The project had taken years to mature. Hussle had always had big ambitions. In an interview, the artist recalls that he was eight or nine years old and that he dreamed of being a professional musician signed to a label at the age of 12. Success didn't come so soon, but Asghedom remembers his brother writing songs when he was a young teenager. , and at one point he scavenged old computer parts at auction and built himself a PC so he could record music.
As a teenager, Hussle began trying to make money off Crenshaw and Slauson by selling CDs out of his trunk. Across the street, Asghedom and his business partner, Stephen Donelson, used to sell clothes outside a Louisiana Fried Chicken, though LA Police Department (LAPD) officers shut them down frequently – sometimes handcuffing them and seizing their wares. "We were like fuck, you don't do that to anybody else selling food around the corner. We are trying to do something legitimate. And they said, "No, it's not legit until you have a place and you pay taxes and you pay rent like everyone else."
The brothers opened the Slauson Tees store in 2006, around the corner from where Hussle had first sold CDs from his car. The brothers' businesses went through several iterations, until they launched The Marathon Clothing in 2017. Prior to its official opening, however, Hussle had considered moving The Marathon Clothing to Melrose, another popular shopping district near West Hollywood. where he thought they could have had less conflict with the police, Asghedom said.
"We were almost convinced to drop it and open somewhere else – we knew it would work," Asghedom said. "But Hussle was like, 'Let's go, bite the bullet and take whatever comes with it. The first Marathon clothing store is to be opened on Crenshaw and Slauson.
The store was a huge success, though the LAPD presence around the corner grew, according to family and police records. As LA officials tried to force the owner to evict the store in 2019 – claiming it was a 'nuisance' and a site of gang activity – Hussle and his business partners bought instead the property to the owners.
Shortly after, Hussle was killed outside the store.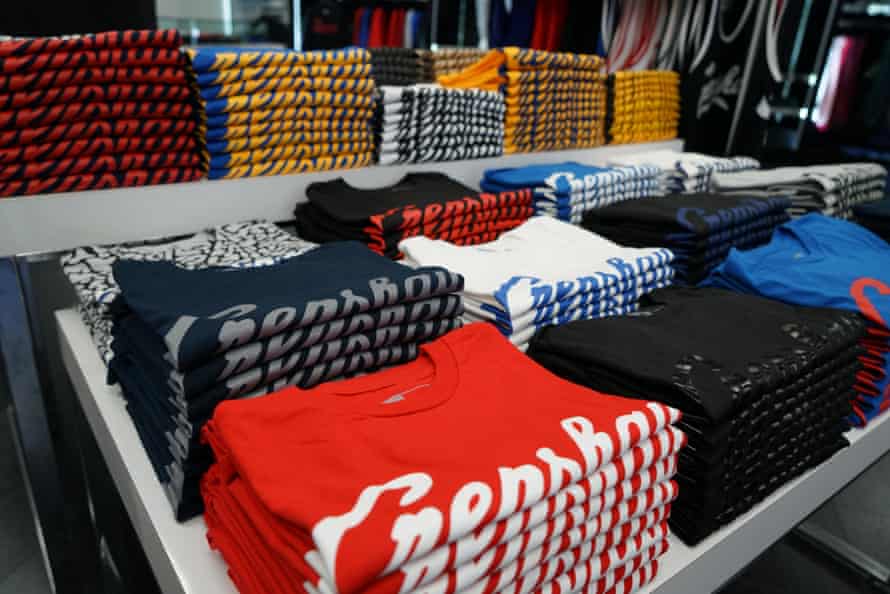 There has since been an outpouring of support for the brand online, Asghedom said, and the new store will offer a physical destination while fulfilling Hussle's vision for a Melrose boutique.
Asghedom said it was important to continue his brother's legacy in Crenshaw and Slauson as well, and to do so in a way that was not commercial. The family's long-term vision for the original location is to build a youth center, reopen Steve's Barber Shop as a free youth haircut venue, and have some kind of museum or public site that commemorates Hussle: "We want a place where tourists and fans can come and pay their respects versus a place that was all about sales.
Hussle's participation in a free music production program for young people in the Watts neighborhood was transformative, Asghedom said, and Hussle wanted to replicate that in his neighborhood.
"Everyone off that program, including my brother, ended up going on to successful music careers," he said. "Just a little effort and a bit of resources directed at young people can really have a big impact… So a youth center would be the best thing we could put there, in the vein of what Hussle stood for: something to inspire young people and teach them skills they can use to be productive and legitimate when they grow up.
David Gross, Hussle's business partner who helped him buy the land, said taking over the land was "deep and poetic" for Hussle and his drive to champion community entrepreneurship: "Whatever we do , it will be an enduring part of Nipsey's legacy. and what he meant to the neighborhood… he'll be here after I'm long gone. Gross is also reopening Vector90, the South Los Angeles coworking space he and Hussle founded in 2018, which has been closed since the pandemic.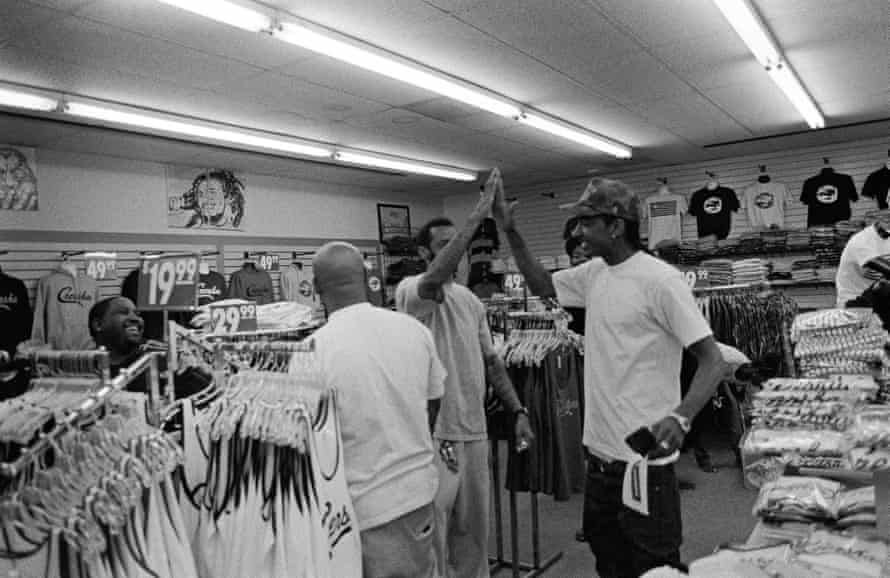 The future of his unreleased music
There have also been ongoing rumors of unreleased music from Hussle, including a recent announcement that new tracks would be released as NFTs, which Asghedom said was not allowed and the family has since shut down. his doors.
But there are unreleased tracks, he says: "It's quality, classic stuff. People are going to be really excited about this. There's a lot of music that no one has heard, it's all dope.
Hussle had a very specific take on Victory Lap, his first (and final) studio album released in 2018, which meant some tracks didn't make the final cut: "There were records that we knew would have could have been a radio hit". Asghedom said. "We were like, 'You gotta put that on the album,' but he was like, 'No, fuck the sales, fuck the commercial success this record could get. This record does not match Victory Lap. The concept of the album has to have flow and cadence and I want Victory Lap to be perfect.
But Asghedom said he didn't want to release the records as a "second album": "For us, there will always be only one album: Victory Lap. That's what Nip released, and we don't want to compile new music and say it's a second album.
Her hope is to release new music as part of a documentary soundtrack, to help tell the story of her brother's life.
Asghedom said his family was touched by the outpouring of love for Hussle, seen on murals across Los Angeles and in the way so many people reference his story: "People from all walks of life have showed their love and respect for Nip: journalists, book writers, actors, doctors, lawyers, athletes, everyone… They understood what Nip was trying to do and the mantra and movement of the Marathon. wanted: to inspire people. I think that was his genius.