Listen to Theon Cross Cover Monk's Classic "Epistrophy"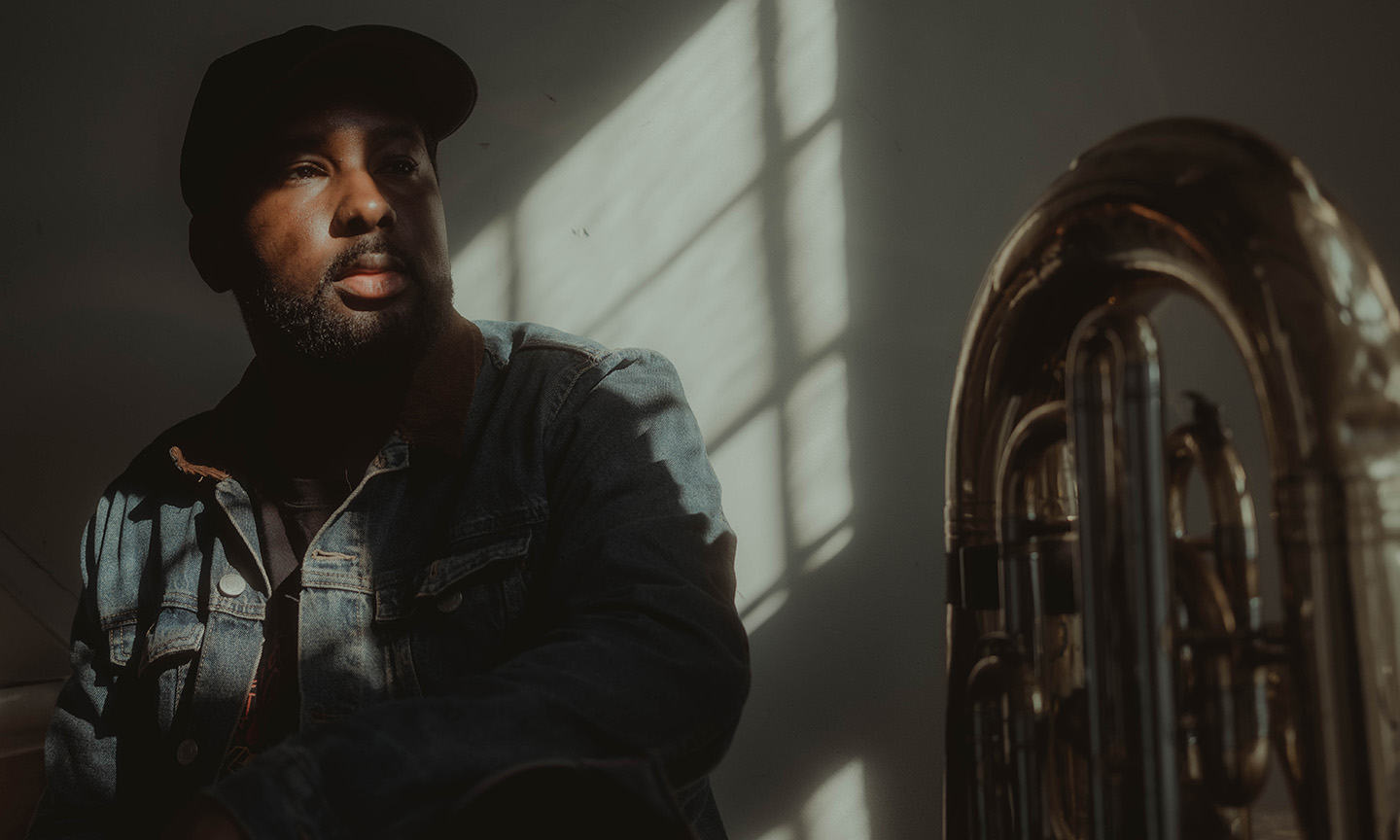 As part of the group Sons of Kemet or alone, the tuba player and composer Theon Cross is at the forefront of the British progressive jazz movement which has been making waves for several years. Today, he creates a piece that applies his innovative approach to a true jazz classic: Monk Thelonieux"Epistrophy", the evergreen bebop track from .
Cross cut his version of the legendary Monk composition for the next compilation album Blue Note Re:Imagined II. As the first volumeit brings together contemporary British artists who mix jazz with everything from electronica to R&B and let them go wild to classic tunes from the iconic Blue note folders catalog. Last time out, the gang included the Cross cohorts like Nubya Garcia and Shabaka Hutchings. This time artists like Ego Ella May and Reuben James will be there.
Like so many monk tunes, "Epistrophy" is a hauntingly knotty affair to begin with, full of unexpected harmonic twists. But when Cross gets his hands on it, "Epistrophy" evolves into something that would have exceeded even the visionary Monk's wildest dreams. In the clip below, Cross talks about his song choice.
With his larger-than-life tuba tones in the foreground, Cross doesn't just cover the melody, he deconstructs and reinvents it, creating a strangely thrilling new paradigm in the process. At first, you might not even recognize "Epistrophy" as the song Monk wrote with drummer Kenny Clarke in 1941. But eventually that unmistakable melody kicks in, and when it does, the thrill that comes produced between the source and the locations Cross takes on the melody makes the end result all the more exciting.
Don't forget that this is only one track on the album, which is scheduled for release on September 30th. Imagine how many more surprises await you once the disc arrives.
Pre-order Blue Note Re:Imagined II here.