Here's Why Searching Record Store LP Bins Is A Good Idea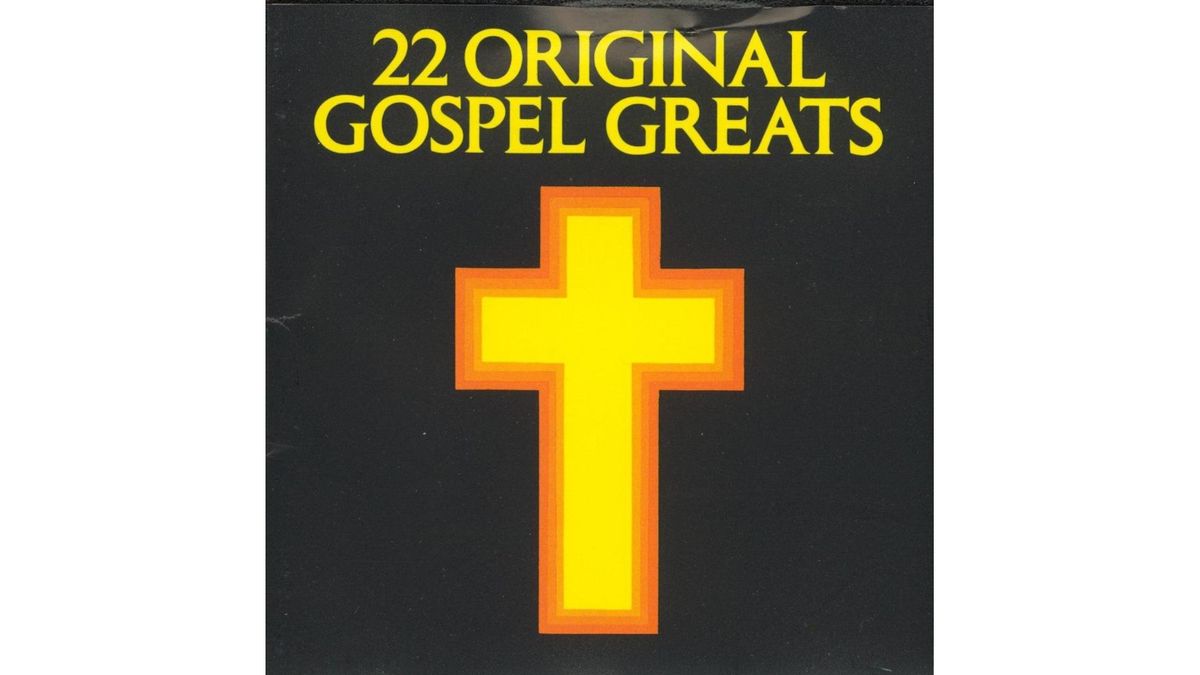 Released in 1977 on TVP Records, the album 22 great original gospels came into my life while visiting my Aunt Fran in Portland, Oregon.
On an open afternoon, I wandered into a local music store where I had no preconceived intention of buying a gospel LP. But when I saw 22 great original gospelsI thought, why the hell not?
I had no idea listening to it would be like enrolling in a community college evening class on gospel music.
Since then, I have sought out and loved gospel music.
The 22 tracks on the album are wonderfully organized; there is not a clinker in the heap.
Bravo for TVP Records!
James Cleveland opens the LP with a big hit on "Get Right Church". His impressive male voice (imagine rapper Chuck D singing gospel) is answered by a chorus of celestial female sirens, while a repetitive two-beat carries him home. Fantastic stuff.
An arpeggiated 6th chord kicks off the Harmonizing Four on "His Eye Is on the Sparrow," and Joseph Williams' baritone entry is mammoth, as it almost rocks the room.
"Motherless Child," the other Harmonizing Four track included here, is my favorite cut on this excellent compilation, bar none.
The vocal arrangement resembles a soulful string quartet. This track makes me proud to be human.
Both songs made me want to know more and pushed me to search for more Harmonizing Four.
Do yourself a favor and check them out!
Shirley Caesar, who is featured three times on this LP, rocks the house in a big way on "The Bride of Jesus", "The Church is in Mourning" and "Tear the Kingdom Down", all while exuding power and authority.
Another favorite track is "I Dreamed Heaven Was Like This" by Highway QC. These gentlemen could show up anywhere and perform this track verbatim just as it plays from these grooves.
Staple Singers' "I Had a Dream" features an excellent, vibrant vocal performance that is not to be missed.
And by the way, fellow guitarists, if vibrato guitar was a term in the dictionary, it would have to include a picture of Mr. Roebuck "Pops" Staples, who tuned his guitar a semitone below 440. It features a perfect vibrato effect, played in a complementary style. Its low E sounds deeper than just a semitone below standard pitch, and the end result feels way below sea level.
Sister Rosetta Tharpe appears here with two songs: "What Are They Doing in Heaven" and "God Lead Us Along".
Both are stunning, with a vocal style that demands attention, but sadly these two Rosetta Tharpe tracks, good as they are, don't feature any of her ferocious leads. electric guitar playing.
Sister Rosetta Tharpe playing her white Les Paul Custom (while probably wearing a white mink coat) is humble. This beautiful lady can stay in the ring with any super heavyweight with her guitar lines sounding like distorted lasers emanating from her heart.
The presence of gospel music exists, whether delivered by lead belly, Sam Cooke, the Beatles, James Brown, Robert Johnson, Marvin Gaye, the MC5 or Tim Dog. I am of the opinion that all American music has its roots in gospel music.
Besides, 22 great original gospels deserves a family tree for all future purchases I've made based on leads here that called my name.
At the very least, this affordable LP (also available at miniscule prices on CD) would be a great addition to every music collection.
The beauty and small miracle of randomly browsing record store LP bins is that sometimes a record will find you. And you will only be better for it.