It seems payday loan company Cigno has another disgruntled customer.
"There's nothing I can do about it, I just have to watch my accounts get debited," said customer Blaise Giuliani A topical matter.
"I had financial problems. My partner and I had just moved to another city, we were applying for jobs, we were in the middle of a Centrelink application process, we had little or no income."
CONTINUE READING: The NSW couple had to pay back $1.49million from the NDIS plan after the injury payout
Giuliani desperately needed cash and said he borrowed $200 from Cigno.
According to his statement, he had to pay back $850.
"Stress is the big problem — it's been causing a lot of stress, obviously with my bank accounts and all the interest and fees that have been accumulating," Giuliani said.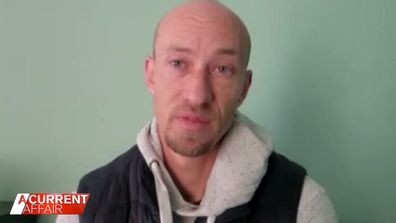 CONTINUE READING: Aussies warn against living in retirement homes after exorbitant exit fees
"I ended up splitting from my partner, so it's been a painful process and a messy year."
Cigno does not have an easily identifiable head office, the email address available on the website is rarely answered, and the phone number goes straight to a recorded message.
"Please rest assured that Cigno will stand by you and do everything in our power to get through this together," the recorded message said.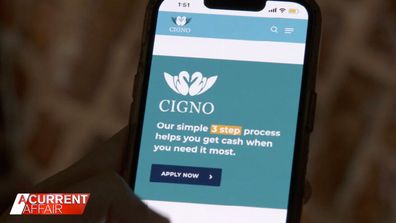 CONTINUE READING: Roommates find out the landlord has security cameras installed around their home
Well, that feels ironic given the situation Giuliani says he's in.
"I've contacted Cigno, sent them a number of emails over the past three months, tried to call them, tried to text them and I can't reach them," Giuliani said.
"I can't access my account for some reason, so I can't use the online portal.
Former debt collector and compliance expert Laurence Barlow said he believes the problem with payday lenders is that they are not regulated in the same way as financial firms.
"There are a handful of payday lenders that are price gouging, like Cigno, which is causing real problems for the entire industry," Barlow said.
"They require the consumer to sign a direct debit form that grants Cigno access to their bank account.
"The loan can run for six weeks, but[customers think]'I'll pay it back in a week'.
"You pay it off in a week and think the whole thing is done, but the payday lender keeps charging consumers for the remainder of the loan."
"So the payday lender tries to take money, it bounces back, so they're being charged the fee and the bounce fee; before you know it, you have a cascading situation."
A topical matter asked Barlow to look closely at Giuliani's Cigno testimony.
"It's just unscrupulous behavior. I think you'd have to hire a forensic accountant to go through that because it just doesn't make sense," Barlow said.
"It seems they have a systematic error in the processing or it is done on purpose to confuse the customer."
A topical matter contacted Cigno Loans for an explanation and received the following: "Sorry, we can't find an account associated with this email address."
"I think their business should be closed completely," Giuliani said.
"I don't think they deserve to be in business."
In pictures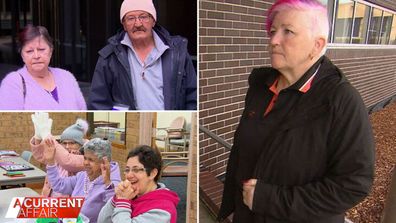 Heartwarming results for those in need
Aussie fighters have contacted A Current Affair about everything from unfair bills to fighting bureaucracy in a last-ditch effort to get a fair draw and come out on top as a result.
view gallery